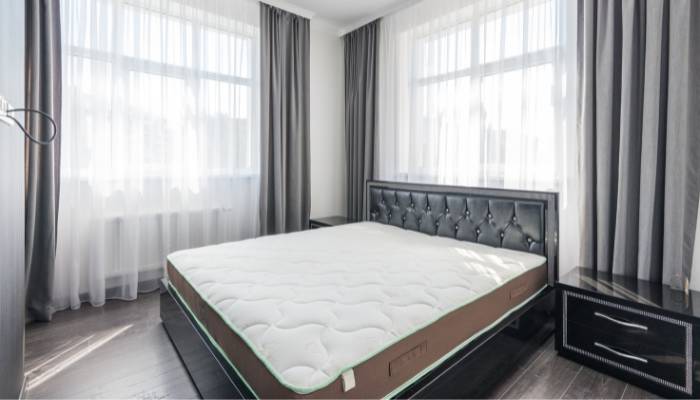 ⅓ Of Your Life Is Spent Sleeping. You're not Just Buying A Mattress, You're Making An Investment.
Builds A Stronger Immune System In Your Body To Better Fight Any Virus Or Infection. 
Flushes Out Toxic Proteins From Our Brains To Avoid Alzheimer's in The Future.
Increases Daily Concentration To Better Fulfill Your Tasks 
Increases Your Metabolism 
Lowers Blood Pressure 
What Happens If You Don't Have A Good Night Mattress?
You May Be Suffering From Back Pain Which Can Lead To A Bad Posture And Can Cause Severe Damage In The Future.
Tossing And Turning May Result Not Getting A Proper Rest Which Can Also Lead To Cancer And Heart Attacks In The Future.
Can Be Unhealthy Since We Breathe Our Own Dead Skin Cells That Penetrates Your Mattress Especially If You've Had Your Mattress For A Long Time.
Your Body Sweats When You Sleep And Penetrates The Mattress And Can Cause Mold And Fungi In Your Mattress.
Why It May Be Time For A New Mattress? 
The Average Lifespan For Any Mattress Is 7-10 Years And For Pillows It's 1 Year.
Is Your Mattress Sagging? A Good Mattress Should Be Flat With No Visible Dips.
Squeaky Noises Coming From Your Bed May Be From A Worn Out Mattress Or Box spring. With Any Of These It Would Be Ideal To Buy The Set Together Just  For Example You Would Buy New Shoes With New Socks… You Wouldn't Wear Old Dirty Socks Would You?